Carmi's gone and done it again. He picked an unusual theme, and my first reaction when I saw the theme was Parallel was "I have one of those" because I like to dabble in abstract occasionally. Then I clicked on the link to Written Ink and saw the photo he opened with ... mine could be its sister. So I couldn't just enter that, it wouldn't be cool.
Now granted I could ... it's not like there's a rule about it, but I'm a bit off beat to start with and I kinda like traveling to the beat of a different drum. But I was thinking, this could be tough, other than a couple obvious things not a lot came to mind ... to start with. But as my Magic Man always used to tell me "You have to look at it sideways" and the more I thought about it, the more things I came up with ... and I couldn't pick 'just one'.
Thematic Photographic 117 at Written Ink
Click the link to see more examples of Parallel
Bright Eye

St

.

Augustine, Florida

This is perhaps my most unique take on this theme. It is inside a lighthouse looking out. It was quite the heady feeling to be seeing all those parallel perspectives simultaneously. So this will be my entry, however I have runners up too :)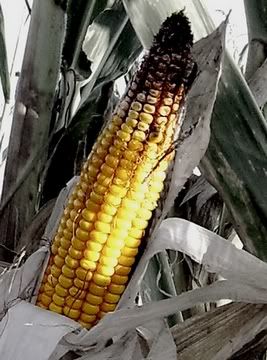 Golden Ear
Technically this isn't one of my best, but it's fun. This was one of my very first experiments with selective color when I was learning how to edit photos. The rows upon rows of kernels argued they best represented the theme. Mother Nature presents us with different types of parallels also ...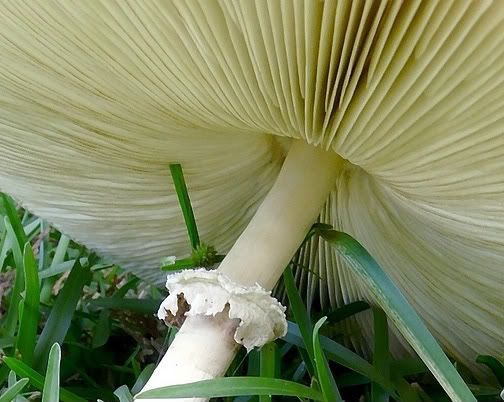 Umbrella
Canopy
And yes, now that I've shown that I CAN think for myself I'll show you the abstract too ;)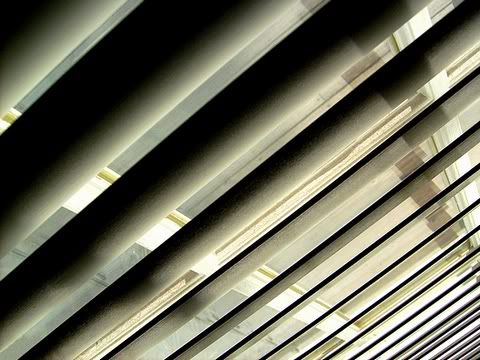 DiagonAlly
Thanks Carmi, I had fun with this.