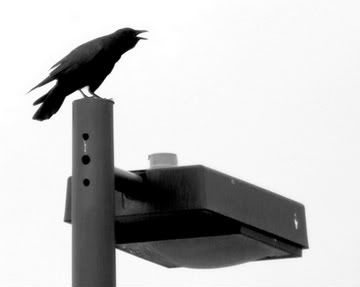 Fall has arrived and I'm human again, well at least as close to human as this old crow gets these days LOL.
I swear, I can't even tell you how long its been since a cold kicked my butt that badly. It felt exactly like a bad case of bronchitis except I didn't bark like a seal. Still can't breathe too deeply without going into coughing spasms BUT I can think for short periods of time, okay, very short but what's so unusual about that huh?
I got to catch up on my blog reading but posting isn't going as well. This stupid image uploader still isn't working right. My computer isn't either for that matter. I have pictures on my camera I wanted to share but they will have to wait. Soon I will have to reformat this turkey and I'm not looking forward to that at all.
Sorry about the short post. I just wanted to let y'all know I am still alive and kickin'. I be back with substance soon.