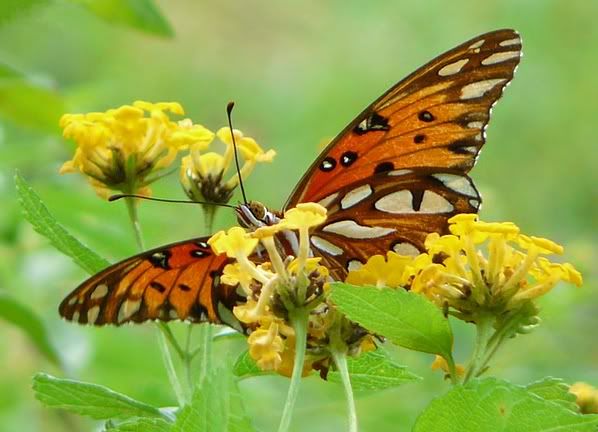 Okay, here are the pictures that were my reward for finally making it outside on the Equinox. I hope I have them small enough because the up loader still refuses to work for me. The orange ones are a Gulf Fritillary (thanks Laura, I learned that from you) and the yellow ones a Swallowtail both of which were kind enough to pose for me.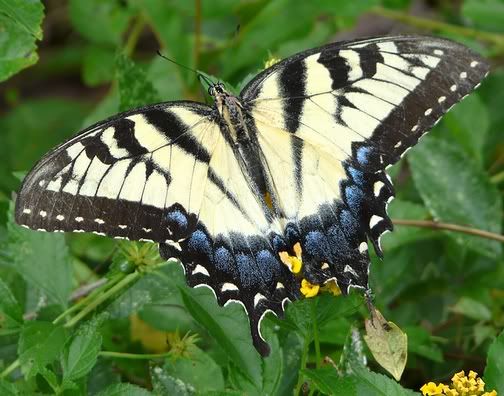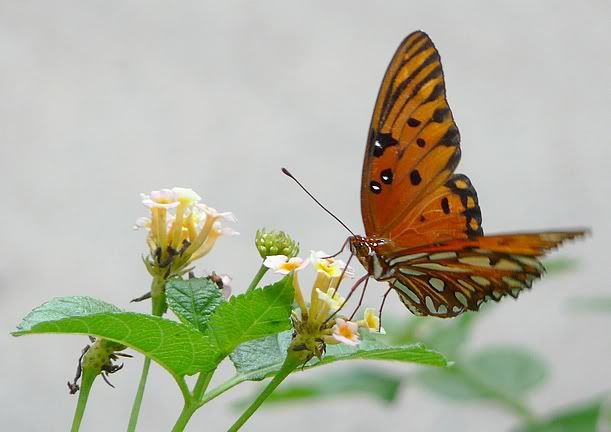 In the Bradford Pear Tree out front "Rocky" here was demonstrating what the first day of fall was all about.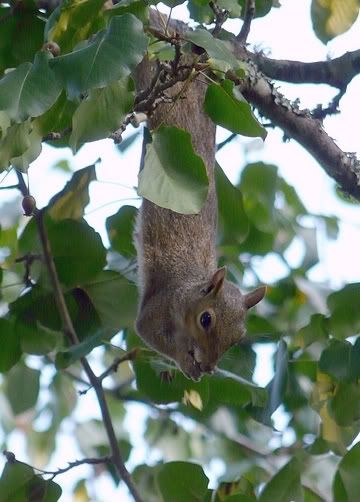 I swear he was hanging by his TOES, I tried to get his feet in there so you could see but he wasn't that cooperative. Of course, standing there quietly and snapping pictures exhausted me and I needed a nap when I came inside but it was so worth it.